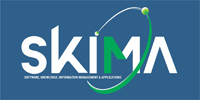 11th International Conference on Software, Knowledge, Information Management & Applications
06 - 08 December, 2017, Colombo, Sri Lanka
Prof. Syed Akhter Hossain
Prof. Syed Akhter Hossain


Professor and Head of the Department of Computer Science and Engineering Daffodil International University


Akhter Hossain is currently working as Professor and Head of the Department of Computer Science and Engineering at Daffodil International University. Professor Hossain obtained M.Sc. in Applied Physics and Electronics from Rajshahi University and Ph.D. in Computer Science and Engineering from University of Dhaka. He attended Erasmus Mundus post doctoral fellowship in the area of Informatics and Industrial Engineering with University Lumiere Lyon 2 in France. He has more than 23 years of working experience in industry, education, research and training. He is actively involved in research guidance/ research projects/ research collaborations with Institutes/ Industries and has more than 75 publications/ presentations and his work is listed in DBLP, IEEE Explore and other research databases. He received National ICT Award 2016 for his outstanding contribution in ICT education. He also received other International awards for teaching including other national awards for his scholastic works specially for the contribution of machine translator for Bangla Braille used by the visually impaired society. He is also member of several national and international professional bodies.

Title: Blockchain Computing: Prospects and Challenges for Digital Transformations

Abstract: A revolutionary trustable sharable computing outcome, the blockchain is essentially a distributed database of records or public ledger of all transactions originated from digital events executed and shared among participating parties within a computing framework. Each transaction of the chain in the public ledger is verified by consensus of a majority of the participants in the system and its constituents. Once recorded, information can never be erased and neither altered. The blockchain contains a certain and verifiable record of every single transaction ever made during the business operations.

In general sense, the blockchain could be described simply as being a way of storing the information of a transaction, between multiple parties in a trustable way. Recording, sharing, storing and redistributing contents in a secure and decentralized way. Being owned, run and monitored by everybody and without anyone controlling it. Besides, avoiding any kind of modifications or abuses from a central authority.

Blockchain technology is non-controversial and has worked flawlessly over the last few years and is being successfully applied to both financial and non-financial world applications and listed as as the most important invention since the Internet itself. In this talk, detail of blockchain technologies will be presented along with its future evolutions.
News & Events
Airport shuttle service from Bandaranayake International Airport(BIA) to your booked hotel

We notice that you have requested our Airport shuttle service from Bandaranayake In...Read More

Provisional conference programme

"Provisional conference programme – we may need to have a slight adjustments in ...Read More


Important Dates
Special Session and Tutorial Proposal :
15 August 2017
Paper submission deadline :
15 September 2017
Notification of paper acceptance :
05 November 2017
Camera ready paper deadline :
20 November 2017
Conference Date :
06-08 December 2017
Technical Sponsor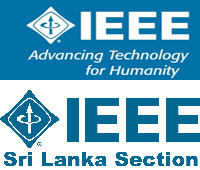 Sponsors
Sponsor 1

---
Partner Universities