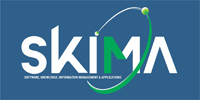 11th International Conference on Software, Knowledge, Information Management & Applications
06 - 08 December, 2017, Colombo, Sri Lanka
Call for Papers
The 11thInternational Conference on Software, Knowledge, Information Management and Applications (SKIMA 2017) is going to be held from 06 to 08 December 2017 in Colombo, Sri Lanka. The conference aims to bring together researchers and experts in Knowledge Management, Software Engineering and Information Systems to share their ideas, experiences and insights. We welcome researchers and practitioners from academia, industries, research institutions, R&D enterprise services and governmental organisations to exchange innovative contributions around the conference topics. This conference series was started in an international collaboration context between research professionals in Western and Asian countries in Chiang Mai, Thailand 2006. Subsequently, the next SKIMA conferences were organized in Kathmandu, Nepal in 2008; Fez, Morocco in 2009; Paro, Bhutan in 2010; Benevento, Italy in 2011, Chengdu, China in 2012, Chiang Mai Thailand in 2013, Dhaka, Bangladesh in 2014, Kathmandu Nepal in 2015 and Chengdu China 2016. The research topics of SKIMA 2017 are very significant for developed and fast growing region. The topics include but are not limited to:
Agile and Complex systems
AI, Decision support systems & optimisation
Medical Informatics & eHealth
Systems Biology and Bioinformatics
Big data
Business ecosystems modelling & simulation
Business intelligence
Cloud computing
Collaborative systems
Complex system management
Data engineering & mining
Distribution systems & strategies
E-Learning & technology enhanced learning
Enterprise interoperability
E-strategy & e-Business models
e-Tourism
Future Internets
Fuzzy, GA & neural systems
Human factors
Human adaptive mechatronics
Information search & retrieval
Information interfaces & presentation
Information systems & infrastructure
Intelligent control and robotics
Intelligent manufacturing systems
Internet of things

KM techniques & Multi-agent systems
Knowledge based entrepreneurship
Life-cycle engineering and PLM
Mobile technology
Modern production management & mechatronics
Multi-level multi-objective optimization
Network-based computing systems
Network management & security
Next generation of infrastructure
Ontology and mapping mechanisms
Representation techniques to semantic modelling
Research informed learning & teaching
Robotics and mechatronics
Sensor design, integration & fusion
Service oriented architecture
Signal, image and video processing
Smart sensors networks
Smart home environments
Smart vision and image processing
Software engineering
Supply chains & logistics management
System and Information Security
Technology enhanced learning
Travel search & meta-search
Web 2.0 & Web 3.0 & website design/evaluation
Wireless & telecommunications
Submission Guidelines:
Authors are invited to submit papers describing original, previously unpublished work, not currently under review by another conference, workshop, or a journal. Full papers (up to 8 camera-ready pages, 10 pt font in IEEE format) should present novel perspectives within the general scope of the conference. All papers must include title, complete contact information for all authors, abstract, and keywords on the cover page. Paper submission will be reviewed and evaluated based on its originality, technical quality, and relevance to the conference. Conference content will be submitted for inclusion into IEEE Xplore (approval pending) as well as other Abstracting and Indexing (A&I) databases. Note that, one of the authors must present their papers at the conference to be included into IEEE Xplore.
SKIMA 2017 invites proposals for Special sessions and tutorials in all relevant areas. Sessions can cover any of the established topics as well as emerging subfields. Please send one page proposal with a title and brief description of the session and tutorial contents.
Important Dates:
Special session and tutorial proposal: 15 August 2017
Paper submission deadline : 15 September 2017
Notification of paper acceptance: 05 November 2017
Camera ready paper deadline : 20 November 2017
Conference: 06-08 December 2017
News & Events
Airport shuttle service from Bandaranayake International Airport(BIA) to your booked hotel

We notice that you have requested our Airport shuttle service from Bandaranayake In...Read More

Provisional conference programme

"Provisional conference programme – we may need to have a slight adjustments in ...Read More


Important Dates
Special Session and Tutorial Proposal :
15 August 2017
Paper submission deadline :
15 September 2017
Notification of paper acceptance :
05 November 2017
Camera ready paper deadline :
20 November 2017
Conference Date :
06-08 December 2017
Technical Sponsor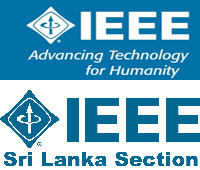 Sponsors
Sponsor 1

---
Partner Universities