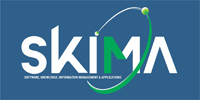 11th International Conference on Software, Knowledge, Information Management & Applications
06 - 08 December, 2017, Colombo, Sri Lanka
Airport shuttle service from Bandaranayake International Airport(BIA) to your booked hotel
We notice that you have requested our Airport shuttle service from Bandaranayake International Airport(BIA) to your booked hotel.
In order to CONFIRM your pick up please Reply to this email with your Itinerary, Arrival DATE, TIME & BOOKED HOTEL.
Our team has arranged an airport shuttle service during the conference. Shuttle time will vary according to guest arrival times. Therefore your earliest response is highly appreciated.
If you have already arranged an airport transfer personally, please ignore this email.
We look forward to seeing you in Sri Lanka!
contact on: kavinga.y@sliit.lk or amila.n@sliit.lk
News & Events
Airport shuttle service from Bandaranayake International Airport(BIA) to your booked hotel

We notice that you have requested our Airport shuttle service from Bandaranayake In...Read More

Provisional conference programme

"Provisional conference programme – we may need to have a slight adjustments in ...Read More


Important Dates
Special Session and Tutorial Proposal :
15 August 2017
Paper submission deadline :
15 September 2017
Notification of paper acceptance :
05 November 2017
Camera ready paper deadline :
20 November 2017
Conference Date :
06-08 December 2017
Technical Sponsor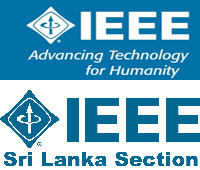 Sponsors
Sponsor 1

---
Partner Universities