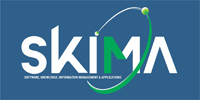 11th International Conference on Software, Knowledge, Information Management & Applications
06 - 08 December, 2017, Colombo, Sri Lanka
Prof. Ruhul Sarker
Prof. Ruhul Sarker

Director of Faculty Postgraduate Research

University of New South Wales

Ruhul Sarker obtained his BScEng (1982) and MEng (1984) degrees from BUET, Dhaka and Ph.D. in 1992 from Dalhousie University, Halifax, Canada. He is currently a Full Professor in the School of Engineering and IT, and Director of Faculty Postgraduate Research at University of New South Wales, Canberra, Australia. His main research interests are Evolutionary Optimization, and Applied Operations Research. Prof. Sarker has widely published in the top journals and conferences in both Evolutionary Computation and Operations Research areas. He has published more than 250 refereed articles in the international journals, edited books, and conference proceedings. According to Google Scholar, his publications attracted more than 5600 citations and his h-index is 38. Prof. Sarker is the lead author of the textbook 'Optimization Modelling: A Practical Approach' published by Taylor and Francis /CRC Press, USA. He is currently an associate editor of Memetic Computing Journal, Flexible Service and Manufacturing Journal, and Journal of Industrial and Management Optimization. He has delivered a number of key-note and invited talks in major international conferences. To learn about Prof. Sarker and his research and publication, visit https://research.unsw.edu.au/people/professor-ruhul-sarker

Title: Adaptive Configurations of Evolutionary Optimization Algorithms

Abstract: Over the last few decades, Evolutionary Algorithms (EAs) have shown tremendous success in solving many complex optimization problems. The success of any EAs is dependent on the choice of its search operators as well as parameters. Many studies have been conducted to select the appropriate operators and parameters for EAs but with very little success. An algorithm, with a given set of operators and parameters, may work well for a problem or a set of problems, but that may perform badly with other problems. To ensure good performance of EAs over a wide range of problems, it requires a new strategy for configuring EAs. In this talk, different configurations of EAs will be discussed and their performance will be analysed by reporting the results of a wide range of test and practical constrained optimization problems.
News & Events
Airport shuttle service from Bandaranayake International Airport(BIA) to your booked hotel

We notice that you have requested our Airport shuttle service from Bandaranayake In...Read More

Provisional conference programme

"Provisional conference programme – we may need to have a slight adjustments in ...Read More


Important Dates
Special Session and Tutorial Proposal :
15 August 2017
Paper submission deadline :
15 September 2017
Notification of paper acceptance :
05 November 2017
Camera ready paper deadline :
20 November 2017
Conference Date :
06-08 December 2017
Technical Sponsor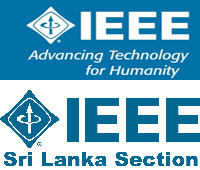 Sponsors
Sponsor 1

---
Partner Universities