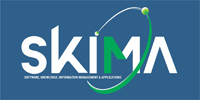 11th International Conference on Software, Knowledge, Information Management & Applications
06 - 08 December, 2017, Colombo, Sri Lanka
Prof. Hassan Ugail
Prof. Hassan Ugail
Director of the Centre for Visual Computing
University of Bradford, UK.

Professor Hassan Ugail is the director of the Centre for Visual Computing at University of Bradford, UK. Prof. Ugail has a first class BSc Honours degree in Mathematics from King's College London and a PhD in the field of geometric design from the School of Mathematics at the University of Leeds. Prof. Ugail's research interests include geometric modelling, functional design, applications of geometric modelling to real time interactive and parametric design as well as applications of geometric modelling to general engineering problems. He has completed a number of funded projects in these areas of research and published heavily in these fields. He is also heavily involved in knowledge transfer activities and has several patents on novel techniques relating to geometry modelling, animation and 3D data exchange. He has also won the University of Bradford Vice-Chancellor's Excellence in Knowledge Transfer Award for his outstanding contribution to research and knowledge transfer activities.



Title: On The Rise of Artificial Intelligence - Human vs Machine

Abstract:

There is no doubt that, today, artificial intelligence, which integrates the many different facets of machine learning, has taken to the centre stage in the progress of numerous scientific disciplines. The focus of this talk will be on the recent developments in the area of AI, particularly, relating to the field of visual computing. Thus, in this talk, we will mostly concentrate on the work in this field being carried out at the Centre for Visual Computing at University of Bradford in the UK. In particular, we will focus on those AI technologies for processing large data sets in 2D and 3D, visualisation as well as analysis with applications as diverse as advanced face recognition and the prediction of rates of survival for certain types of cancer. This talk will also focus on some of the challenges in the investigated topics, especially from both the human and the machine viewpoints. We will identify open research problems that need resolving along with some future research directions, whereby it will be highlighted how different the human and machine intelligence is, yet how synonymous they are, and therefore inferring the need to be complementary as being ever so paramount.
News & Events
Airport shuttle service from Bandaranayake International Airport(BIA) to your booked hotel

We notice that you have requested our Airport shuttle service from Bandaranayake In...Read More

Provisional conference programme

"Provisional conference programme – we may need to have a slight adjustments in ...Read More


Important Dates
Special Session and Tutorial Proposal :
15 August 2017
Paper submission deadline :
15 September 2017
Notification of paper acceptance :
05 November 2017
Camera ready paper deadline :
20 November 2017
Conference Date :
06-08 December 2017
Technical Sponsor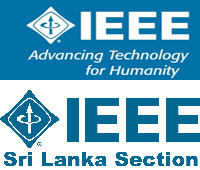 Sponsors
Sponsor 1

---
Partner Universities