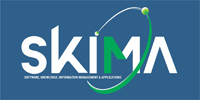 12th International Conference on Software, Knowledge, Information Management & Applications
3-5 Dec 2018, Phnom Penh, Cambodia

Conference Venue
Venue of the Conference:
Institute of Technology of Cambodia, Phnom Penh, Cambodia
There are a number of hotel nearby. Phnom Penh is generally an affordable tourist place. Conference participants can easily find a number of options for all budget ranges. On average a 4 star accommodation will cost around 80 USD per night or less (depending on the location). Following suggestions are made by the local organisers.
1. Sunway Hotel - Weblink to Sunway Hotel
2. Phnom Penh Hotel - Weblink to Phnom Penh Hotel
v
Partner Universities